Rooms at the Hyatt are now available.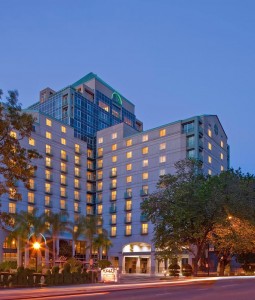 SacAnime welcomes performer, DJ Hitomi all the way from Hokkaido Japan. Known for her live performances at Japanese hot spots in Shibuya, Roppongi and Akihabara since 2000. Her playing style is full of originality, mixing hip hop, R&B, deep house, tech and electro. She has gained a great deal of experience, having played at ageHa, Womb, Feria Tokyo, Club Atom, Camelot, A-Life, Club ELF and Lounge NEO.
Here is the list of entries from SacAnime '15 Winter  AMV Contest.
Congratulations to all who entered!
We have a limited amount of space available. If you have a subject you are passionate about, odds are there are many more fans who are as well.. make your voice heard! All topics are welcome.
Panel Submissions for SacAnime Summer 2015
SacAnime welcomes Vic Mignogna (Full Metal Alchemist, Star Trek Continues), Steve Downes (Halo's Master Chief) and Jen Taylor (Halo's Cortana and Left 4 Dead's Zoey) to our Summer 2015 show.
Artist Alley Tables for our Summer 2015 show are now sold out. If you wish to be put on the waiting list, please contact our Artist Alley Director, Jason Dube. His info can be found at the following link:
Artist Alley tables for SacAnime Summer '15 will go on sale tomorrow (1/12/2015) at 10:00am PST.
In an effort to give as many people as possible the opportunity to enjoy SacAnime Summer 2015, we're extending our $26 Pre-Registration price until January 15th!
SacAnime Summer 2015 Pre-Sale Info
SacAnime Summer 2015 will be held at the Sacramento Convention Center, Sheraton Grand Hotel and the Memorial Auditorium September 4-6, 2015. We'll have tons of great guests, the addition of the Memorial Auditorium and a new expanded Exhibitors & Artist Alley Room.
Purchase a full weekend pass either online, or at our Winter 2015 show for only $26!
This great price will end on Sunday at 6pm. Don't miss out.
---
SacAnime Summer 2015 VIP INFO
Book your room at the Sheraton Grand for our summer show by January 15th and get a Full Weekend VIP Badge for only $1.00!
Book your room at the Sheraton first. You will need to input your confirmation number in order to purchase your $1.00 ticket.
Purchase your SacAnime Summer 2015 VIP Badge from the link below. Make sure and choose the VIP Badge and input your room confirmation number. You will only be charged the $1 ticketing fee.
Canceling your room will also cancel your VIP badge. The $1 ticketing fee is non refundable.

Book Your Room