Kpop Battles will hit Sacramento area live at this year's Sacanime show. The will be the first time the official Kpop Battles debut in NorCal so don't miss out! Signups have already started!
SacAnime welcomes Billy West, best known for his voice-work on Ren & Stimpy, Doug and Futurama.
SacAnime is proud to welcome returning guest John Dimaggio, the voice of Bender from Futurama and Jake the Dog from Adventure Time.
SacAnime is proud to welcome Janet Varney, the voice of Korra.
SacAnime is proud to announce special guest Wally Wingert (Bleach, Tiger and Bunny, Batman: Arkham Knight, the Tonight Show) to our Summer 2015 show.
AMV submissions for Summer '15 are now open
AMV Contest Form
Rooms at the Hyatt are now available.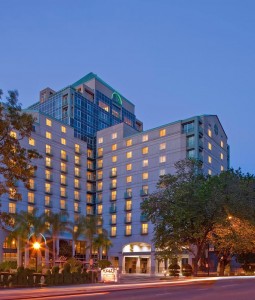 SacAnime welcomes performer, DJ Hitomi all the way from Hokkaido Japan. Known for her live performances at Japanese hot spots in Shibuya, Roppongi and Akihabara since 2000. Her playing style is full of originality, mixing hip hop, R&B, deep house, tech and electro. She has gained a great deal of experience, having played at ageHa, Womb, Feria Tokyo, Club Atom, Camelot, A-Life, Club ELF and Lounge NEO.
Here is the list of entries from SacAnime '15 Winter  AMV Contest.
Congratulations to all who entered!
We have a limited amount of space available. If you have a subject you are passionate about, odds are there are many more fans who are as well.. make your voice heard! All topics are welcome.