As SacAnime grows and evolves, we wanted to give artists more opportunities to showcase their work. A brand new Cover/badge contest has been created to replace the previous digital art contest. This will give the submissions the opportunity to be used on the program cover as well as the badges for the show. The new tee shirt contest works in much the same way as the winning art submission will be used for SacAnime's official tee shirt. We are very excited about the new contests!
---
COVER/BADGE CONTEST
Requirements: size should be 8.5″ x 11″ with a .125″ bleed (final size 8.75″ x 11.25″)
– 300 dpi or higher
– JPEG file format only.
– Image only (No Text)
– Fan Art preferred themed toward the current show guests or our mascot.
There will be no 1st-3rd place prizes. If your art is selected to be used, you will receive a FREE Artist Alley table and Helper Badge at the next SacAnime show. Artists will get credit for their work.
SUBMISSIONS due by July 15, 2015
WINNERS will be selected by August 1st
---
THE TEE SHIRT CONTEST
Requirements: size should be 8.5″ x 11″
– 300 dpi or higher
– 1-2 colors ONLY. (If using a second color it must be filled in solid to allow for easy spot-color convert)
– Image only (No Text)
– Themed with the SacAnime Mascot preferred
– NO FAN ART ALLOWED
Winner: 4 free VIP Tickets to next SacAnime show along with 10 free shirts on which the artwork appears. Artists will get credit for their work.
Sample Art of SacAnime's Mascot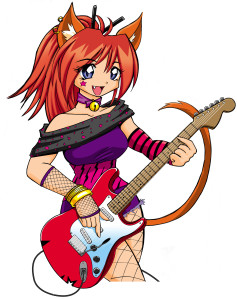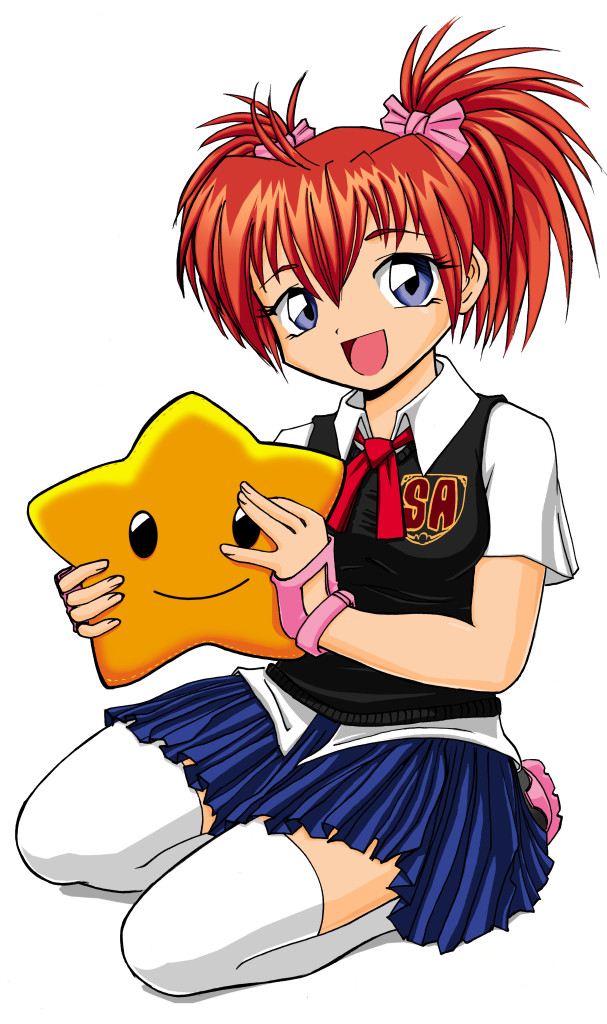 SUBMISSIONS due by July 15, 2015
WINNERS will be selected by August 1st
---
ART CONTEST
You must submit your original work for our review (which you keep) along with a photocopy (which we keep and display).
– One entry per person
– May be in B&W or Color
– Submitted Photocopy Must be 8.5″ x 11″ in size
– Must not be framed
– Must be appropriate for all ages
– Must be original artwork, not traced or copied from someone else's work
– Fanart is allowed, but must be of your own original composition
– No digitally enhanced artwork
– No Professionals (If you have had an Artist Alley table before you are considered a Professional)
1st Place Prize: 4 Free VIP Tickets to next SacAnime
2nd Place Prize: 4 General Admission Tickets to next SacAnime
3rd Place Prize: 2 General Admission Tickets to next SacAnime
Art MUST be completed on the artist's own time and with the artist's own materials. We will not have space or art supplies for artists to draw their entries on-the-spot. Art Submissions should be brought to the Art Submission Table located in Artist Alley. (Artist Alley is at the Sacramento Convention Center located at the back of the Exhibitors Hall.) When you arrive, please follow the table instructions for preparing your submission.
Entries are due by 2:00pm on September 5th (Saturday of the convention), winners will be announced at 4:00pm.
We're requiring photocopied submissions for our Amateur Art Contest for two important reasons. The first is security. Your original artwork is irreplaceable. SacAnime doesn't want to take the chance that something might happen to it while in our care. The second reason is that we would like to display your work throughout the entire length of the convention, not just until the winners are announced on Saturday afternoon. Once the convention is over, we will shred all photo copied entries. If you need a photocopy of your original while attending the convention, there is a Fedex Office only a block away from the Sacramento Convention Center. Color copies are .59 each.
---
Email entries to JASON DUBE at
The subject line of your email should be for the contest you are entering (example: Subject: Art Contest).
Please be sure to include your full name (First and Last) in your email. Upon request, we can use a pseudonym (nickname) or "First Name, Last Initial" (example: "Lauren B.") for the website. If you are under 18 years of age, we will automatically omit your last name for privacy reasons.